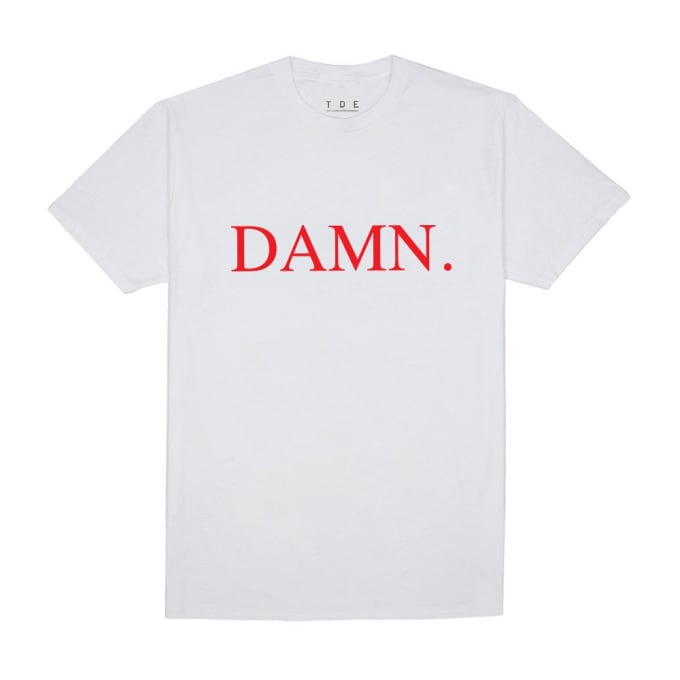 Just a few days after the release of Kendrick Lamar's DAMN., Top Dawg Entertainment has announced the release of merchandise inspired by the new album.
The release features two short-sleeve graphic tees with the album's title printed on the front. The font is the same one used on the album cover, and is the same t-shirt K Dot sported in the video for the lead single "Humble." The design comes in two colorways: black with green text and white with red text.
The shirts can be pre-ordered for $35 each on TDE's official webstore. The site says the shirts are expected to ship on April 24.