Ashanti on her grown and sexy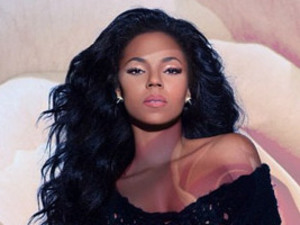 Singer Ashanti recently revealed the new cover for her album Braveheart. After several delays, her fifth album is set to release on February 18, 2014 just days after Valentine's Day.
The album is being released through her independent label, Written Entertainment and eOne Music. She released the singles, "The Woman You Love" featuring rapper Busta Rhymes, "That's What We Do" featuring R.Kelly and the newest single, "I Got It" featuring Rick Ross. 
The album features production from Sak Pase, Jerry Wonder, and Detail. Here's what she had to say about the album.
"It's something for women, just being empowering. This album is something very deep, I'm going places that I haven't gone on different albums."
Tell us what you think of the new cover?