Woman to Woman
TV personality Nicole "Snooki" Polizzi, who is known to have a big personality when she was on the hit tv show, "Jersey Shore" and off camera. Recently, she and fellow tv personality Kim Kardashian were criticized about their baby weight when they had their kids. However, she decided to fight back in her new book, entitled Baby Bumps. In it, she talks about how she transformed from being a party girl to a new mother.
Here is what she said in her new book,
"Some women have been mocked cruelly for it. Tabloid monitoring of how fast women lose the baby weight is practically a blood sport. If you weren't on the cover of In Touch in a bikini within two months of giving birth to talk about your salsa workout, you were a fat, lazy loser."
"Just look at how Jessica Simpson and Kim Kardashian were tracked and criticized in the media. Awful! Worrying about weight gain made the nine months even harder. The one bright spot of pregnancy was eating whatever you wanted."
The book is schedule to be released on January 14, 2014.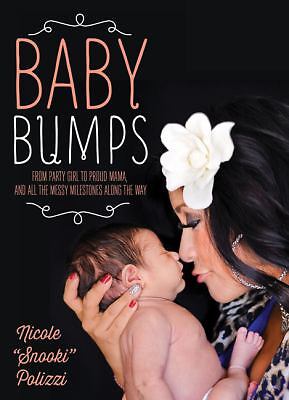 Are you going to read the new book?